QuickBooks vs Dynamics 365 Business Central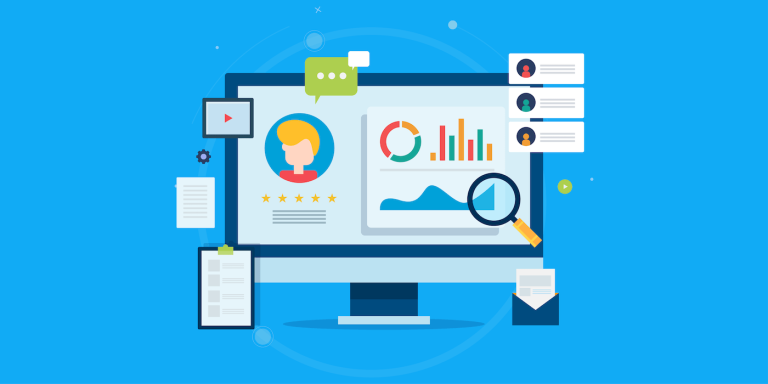 QuickBooks is one of the most well-known accounting softwares on the market, created to help businesses manage their bills and payroll process, get their invoices paid, accept payment from customers and more. However, more and more businesses are switching to Dynamics 365 Business Central when QuickBooks is no longer meeting their business needs. 
Dynamics 365 Business Central is Microsoft's first purely cloud-based ERP offering. Perfectly designed to adapt to your growing business needs, many companies are looking to compare the service against QuickBooks. Read on to find out why Dynamics 365 Business Central comes out on top regarding QuickBooks vs Dynamics 365 Business Central.
QuickBooks Features
Although relatively simple to use, QuickBooks lacks in a variety of categories business decision-makers value. For example, its limiting reporting options, analytical capabilities and customer insights reporting. 
Here's a breakdown of some of QuickBooks' disadvantages in the Quickbooks vs Dynamics 365 Business Central debate:
QuickBooks provides fewer accounting and auditing controls for users. Therefore, the software has weak user permissions so any user can access sensitive business data.
Scalability is another issue with QuickBooks. Any business needing to process over 1,000 transactions per month or has multiple users accessing the system finds that the system slows down the more that's required from it.
Additionally, many prior customers found upgrading QuickBooks to be a hassle because not every version is built on the same platform. 
A recent Microsoft study found that "More than 90% of consumers said they would consider taking their business elsewhere rather than work with a company that uses outdated technology." Therefore, it's critical that your business chooses the right technology for your projected business growth. If it's obvious that QuickBooks software isn't right for your business needs, it's time to find a more adaptable platform designed to help you expand and succeed.
Microsoft Dynamics 365 Business Central Features
To grow a successful business, decision-makers need detailed insights into the performance of their business processes. No other tool provides these insights better than Microsoft Dynamics 365 Business Central. 
Here are a few of Microsoft Dynamics 365 Business Central's key features:
Dynamics 365 Business Central allows for total financial management. It connects your data across all channels including accounting, sales, purchasing and inventory so you have a full picture of your business.
In today's world, remote access is more important than ever. Microsoft Dynamics 365 Business Central has mobile capabilities so you can manage your business from anywhere.
QuickBooks vs Dynamics 365 Business Central
Let's compare a few more key features:
Ease of Automation
QuickBook lacks in capabilities and connectivity. However, Business Central has a connected process where business data flows smoothly across accounting, sales, purchasing and inventory. Therefore, you can automate your operations for a more efficient and streamlined process within one unified dashboard.
Flexibility and Customization
QuickBooks doesn't perform well when faced with reporting functions, providing generic and abstract insights. On the other hand, using Business Central combined with Microsoft Power BI, you'll have access to advanced reporting and an experienced partner network providing implementation services, training and support.
Real-time Data Analysis
QuickBooks only gives users a snapshot of their sales performance over a limited period of time. Through user-defined KPI's and dashboards, Business Central gives users insights into what's driving their profitability. It provides understanding into your business activities and trends, helping you arrange sales leads based on revenue potential. 
Security Controls
QuickBooks' security protocol works best for small businesses. For a growing business with more users needing access to the system, QuickBooks' basic security system isn't enough. For example, some businesses may limit user capabilities and give too much access to others, causing organizational inefficiency. With Business Central, limit business functions by permission, groups, dimensions or accounts. Additionally, use built-in workflows for even more security measures. 
Growth and Efficiency
As your company grows and becomes more complex, business processes such as job costing, inventory management, reporting and forecasting become more difficult using QuickBooks' software. You need a powerful ERP system that expands with you, allowing for more functionality as you grow. Business Central is customizable to your business needs. 
In Conclusion:  QuickBooks vs Dynamics 365 Business Central
Business Central is the best and most reliable software solution for your business. Still not sure which accounting software is right for you? Let our experts at A Digital Earth give you the perspective you need! We'll give you a FREE 1-hour assessment of your business to help you find the best software solution for you. Contact us today to schedule a free consultation!
Want to read more? Check out our other blogs
ready to streamline your business?
drop us a line and keep in touch